SEE HOW TO CONNECT TO PROPANE TANKS
[Propane tanks not included]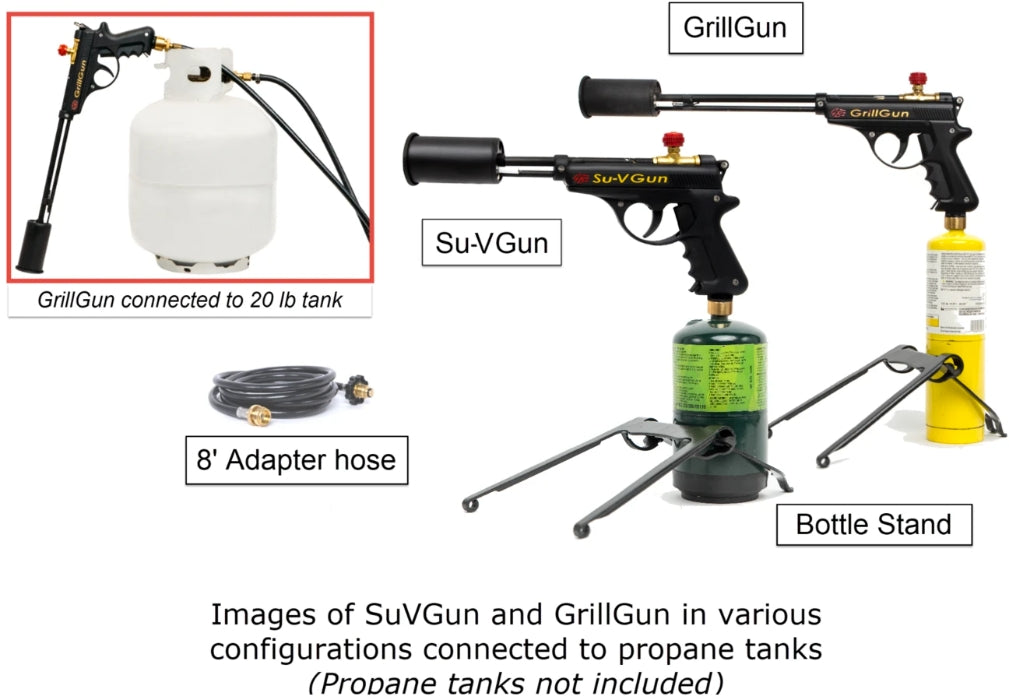 International Shipping
We ship internationally and if your country is not listed in the Shopping Cart, email us at: sales@grillblazer.com. Once I set it up you will be able to see the shipping costs to your country when you go to the shopping cart.
REGARDING INTERNATIONAL SHIPMENTS, PLEASE BE AWARE OF THE FOLLOWING:
Standard shipping rates are based upon products being shipped to your country's border, where they are handed off to your Customs and Local Postal Carriers. This is an inherently slow process, plus it will take longer to get to you you right now, because of shipping delays due to the pandemic (probably many weeks).
Expedited shipping is much more reliable and has been taking about 10 days to 2 weeks total time in transit. It's quite a bit more expensive, put packages have never gotten lost-in-transit. If this is an upgrade you would like you can select that option in the shopping cart at checkout.
You will be responsible for whatever rules and laws of your country's Customs regulations have regarding imitation firearms. I cannot predict what your country's Customs will do, but if your product gets delayed or confiscated for any reason, I can do nothing to correct it and will stop shipping products to your country until legal arrangements can be made. This has already happened now in Germany and Australia. Here again, Priority Express shipments are not subject to the same scrutiny and government oversight that Standard Shipping undergoes. Contact me at sales@grillblazer.com if you have any questions.
You are responsible for all applicable import taxes, VAT, fees, and import costs. The shipping prices are DDU.